Main content starts here, tab to start navigating
Menus
Slide 1 of 4
Slide 2 of 4
Slide 3 of 4
Slide 4 of 4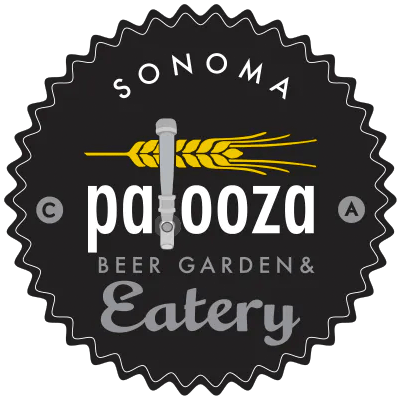 Small Plates
Swine Tasting Pasta

Bacon, gouda cheese, bread crumbs.

$12

Black Sesame Hummus

Toasted baguette, with Castelvetrano olives.

$14

Pan Seared Brussel Sprouts

Served with a garlic aioli dipping sauce.

$12

Hippie Toast

Avocado, mixed greens, daikon sprouts, arugula, sesame seeds, lemon viniagrette

$12

Daily Deviled Eggs

$12

Cheese Boards

Pick Any 2 Cheeses - Any 2 Salami $19

Pick Any 4 Cheeses - All Salami $24

Local Salami: Prosciutto, Creminelli Finocchio , Soppressata

Select 3 Cheeses - Comes with quince paste, Marcona almonds, and bread.

Laura Chenel Cabecou

Fresh goat cheese, marinated in olive oil and herbs. Nutty flavor and dense texture.

Marin French Camembert

Fuller in flavor than brie, soft, creamy, buttery, nutty, tangy. Cow's milk, no animal rennet.

Bellwether Farms Carmody

Semi-firm cheese, Jersey cow's milk, buttery highlights, Aged 6 weeks.

Estero Gold, Valley Ford Cheese

Italian farmstead cheese, Jersey cow's milk, handmade in the style of an Asiago or Montasio. Aged four months, semi-firm with grassy, fruity overtones.

Toledo Matador Manchego

Sheep's milk aged 12 months, great texture, melts on your tongue.

Vella Dry-Jack

Cow's milk, aged seven to ten months. Firm with a sweet nutty flavor. Eatable outside coating of cocoa and black pepper.
Salads
Add Ons - Chicken $4 - Shrimp $6 - Bacon $2
Kale Salad

Parmesan cheese, lemon vinaigrette, pepitas, apple

$14

The Farmhouse

Mixed greens, romaine, smoky ranch dressing, beets, egg, bacon, tomato

$16

Caprese Sonoma

House-made mozzarella, basil, Sonoma tomatoes, balsamic reduction

$14

Caesar Salad

Romaine, garlic croutons, anchovies, parmesean, house-made caesar dressing

$16

Asian Chicken Salad

Napa greens, red cabbage, peanuts, ginger-sesame dressing, orange segments, crispy wontons

$16
Sandwiches and More
All sandwiches and burgers are served with a side garden salad.
Smoked Pulled Pork

Tangy BBQ sauce, house-made coleslaw, served on a Racer 5 bun, with house-made potato salad

$16

Chipotle Chicken Sandwich

Avocado, tomato, daikon sprouts, chipotle jack, chipotle aioli. Served on Racer 5 bun

$17

Grilled Cheese Adult Supreme

Bellwether Farms Carmody, Carneros Caves Manchego, arugula, bacon,quince paste, multi-grain wheat bread

$15

The Classic Burger

Thousand Island, house-made pickles, lettuce, red onion, tomato, cheddar, served on a Racer 5 bun

$16

Portobello Mushroom Sandwich

Grilled portobello mushroom, lettuce, tomato, avocado and onions with house-made mozzarella cheese topped with yellow pepper aioli. Served on Racer 5 bun.

$16

House Smoked BBQ Ribs

Pork baby back ribs, coleslaw & Mom's potato salad

$19

Bruce's Last Touch B.L.T.

Locally grown heirloom tomatoes, crispy bacon, lettuce with a roasted garlic and lemon aioli on sliced sourdough

$16
Milkshakes
Salted Caramel

Chocolate

Vanilla
Coffee
We proudly serve Equator Coffees & Teas
French Press

Single Espresso

Double Espresso

Americano

Iced Americano

Chai Latte

Matcha Latte

Latte

Mocha

Salted Caramel Latte

Affogato
Beers on Tap
Pilsner

IPA

Blonde Ale

Amber
Fresh and Crispy
Two Towns "bright Cider"

Boochcraft Grapefruit Hibiscus
Wines
Sparkling Wine

Gloria Ferrer, Blanc de Noirs

Gloria Ferrer, Brut

Rose

Viansa, Sonoma County 2018

White Whites

Schug, Sauv Blanc, Sonoma Coast 2018

Roche Vineyards,Carneros, Chardonnay, 2016

Poseidon Vineyards, Chardonnay, Carneros 2017

Red Wines

Meadowcroft, Pinot Noir, "CornerStone Vineyard", Carneros 2016

Highwayman, Zinfandel Blend, "Trailblazer," Sonoma 2017
Other Beverages (3)
Coke · Diet Coke · Sprite

Root Beer · Ginger-Ale · Ice Tea

Arnold Palmer Lemonade

Sea Pop Soothing Soda

San Pellegrino Sparkling Water