Main content starts here, tab to start navigating
Menus
Slide 1 of 5
Slide 2 of 5
Slide 3 of 5
Slide 4 of 5
Slide 5 of 5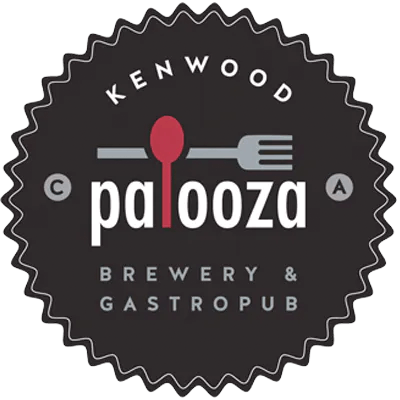 Starters
Baked Oysters

Baked in our Wood Fired Oven. | Rockefeller - Creamy Spinach, Parmesan, and Bread Crumbs. | BBQ - Palooza's BBQ Sauce. | Pesto - Pepito Pesto Sauce, Parmesan Cheese. | Raw - Champagne Mignonette.

3 for $10 | 6 for $19 | 12 for $34

Chicken Wings

Buffalo & Blue | Ghost Chili | Spicy House BBQ

$12

Fried Pickles

House Made Pickles, Beer Battered, Malt Vinegar Aioli.

$10

Brussels Sprouts

Parmesan, Roasted Garlic, Smoked Paprika, Garlic Aioli.

$10

Deviled Eggs

House Smoked Salmon, Red Onion, Capers, House Butter Pickles, Pickled Onions.

$12

Mozzarella Balls

House Made Mozzarella, Smoky Ranch.

$10

Ahi Poke Nachos

Crispy Wonton, Cucumber Salad, Siracha Aioli.

$18

Fish Tacos

Grilled Cod, Suzettes Secret Sauce, Pico De Gallo.

$18
Salads
Falafel Patty $6 | Grilled Prawns $8 | Grilled Salmon $14 | House-Smoked Salmon 7 | Grilled Chicken $6
The Farmhouse

Egg, Tomato, Bacon, Red Beets, Blue Cheese Crumbles, Romaine Lettuce, Blue Cheese Dressing.

$14

Apple Spinach Salad

Grilled Radicchio, Warm Goat Cheese, Sliced Almonds, Sliced Apples, Spinach, Sweet Poppy Seed Dressing.

$14

Shredded Kale

Lemon Vinaigrette, Romano Cheese, Pepitas, Apple.

$12

Wedge

Iceberg Lettuce, Cherry Tomatoes, Red Beets, Red Onion, Bacon, Smoky Ranch, Blue Cheese Crumbles

$13

Caesar

Romaine Lettuce Garlic Croutons, Anchovies, Parmesan, House Caesar Dressing.

$12

Asian Chicken Salad

Grilled Chicken, Cabbage, Carrots, Crispy Noodles.

$14
12" Wood Fired Pizza
Ask about our gluten-free and cauliflower crust options.
Margherita

Fresh House Mozzarella, Marinara, Sliced Roma Tomatoes, Fresh Basil.

$16

Veggie Delight

Bell Peppers, Spinach, Mushroom, Artichoke Hearts, Marinara, Palooza Cheese Blend.

$16

Funguy

House Pork Sausage, Marinara, Fresh House Mozzarella, Shiitake Mushrooms.

$17

Meat Lovers

Ground Beef, House-Made Sausage, Pepperoni, House Marinara, Palooza Cheese Blend.

$18

Garlic Chicken

Grilled Chicken Breast, Caramelized Onions, Rosemary, Garlic Cream Sauce

$18

The Mahalo

Spicy BBQ Sauce, Pulled Pork, Jalapeño, Red Onion, Pineapple, Palooza Cheese Blend.

$18
Plates
Fish & Fries

Beer Battered Cod, French Fries, Malt Vinegar Aioli.

$16

House Smoked Bbq Ribs

Pork Baby Back Ribs. Spicy House made BBQ Sauce, French Fries, Coleslaw.

1/2 Rack $20 | Full Rack $35

Pan Seared Salmon Risotto

Wild Mushrooms, 7oz Salmon Fillet, Garlic White Wine Caper Beurre Blanc

$23

Lemon Roasted ½ Chicken

Roasted Rocky Jr. Chicken, Mashed Potatoes, Seasoned Vegetables.

$19

Braised Beef Short Rib

Creamy Polenta, Green Beans.

$20

Adult Lobster Mac

Lobster Claw & Knuckle, GrueyereCheddar, Romano Cheese, Bread Crumbs.

$21
Burgers
Choice chuck & brisket on a Racer 5 bun. All burgers served with french fries.
Fries Choices

Truffle | Garlic | Ghost | Greek

$2 add on

ADD: Bacon or Fried Egg or Grilled Onions

$2 add on

SUB: Beyond Burger "Meatless Patty" | Falafel Patty

$3

Brie and Bacon Burger

Brie, Caramelized Onions, Bacon, Apple Aioli.

$16.50

Blue Cheese & Bacon Burger

Blue Cheese, Caramelized Onions, Bacon.

$16.50

Classic Burger

Thousand Island, House Made Pickles, Lettuce, Red Onion, Tomato, Cheddar.

$15.50
Sandwiches & Wraps
Served with House Made Chips.
Chipotle Chicken Wrap

Chipotle Spiced Chicken, Mixed Greens, Tomato, Jack Cheese, Red Onion, Chipotle Aioli, Spinach Tortilla (Spicy).

$15

Lobster Roll

Garlic Toasted Brioche Bun, Lobster Claw & Knuckle, Palooza Slaw

$18

Pulled Pork Sandwich

Braised Pork, House Made Spicy BBQ Sauce, Coleslaw, Racer 5 Bun.

$14

Falafel Wrap

Tzatziki Coleslaw, House Hummus, Pickled Red Onions, Tomatoes, Spinach Tortilla, Greek Fries made with Oregano, Lemon Juice, Feta.

$16

Smoked Pastrami Sandwich

House Smoked Pastrami, Swiss Cheese, Sautéed Cabbage, Stone Ground Mustard, Rye Bread.

$14
Hot Dogs
From the streets to your table... Palooza's story all began with a hot dog cart and a dream | Vienna beef brisket hot dogs served with house-made chips.
Chicago Dog

Mustard, Tomato, Onion, Neon Green Relish, Pickle Spear, Sports Peppers, Celery Salt, Poppy Seed Bun.

$10

Chili Cheese Dog

Beef Chili, Cheese, Diced Onion, Mustard, Poppy Seed Bun.

$10
Milkshakes & Desserts
Milkshakes

16oz, Vanilla, Salted Caramel, or Chocolate

$7

Deep Dish Cookie

Chocolate Chips, Vanilla Ice Cream, Chocolate Ganash, Sea Salt

$6

Brownie Sundae

House Made Brownie, Ice Cream, Caramel, Chocolate Sauce

$7

Pancho's Bread Pudding

Cranberries, Caramel, Vanilla Ice Cream

$7

Affogato

Equator Espresso over Vanilla Ice Cream

$5
Palooza Brews on Tap
Please view Beer Boards or ask your server for today's Local Draft Beer Selections
Cornerstone Ipa

"kenwood Love" Pilsner

"blonde" James Blonde Ale

Ambercraftie & Fish Amber Lager
Drinks
House Made Syrups & Shrubs
Fancy Lemonades

(Lavender, Elderflower, Blackberry)

Fuzzy Pear Spritzer

Lagunitas Hop Refresher

Seapop Soothing Soda

San Peligrino Sparkling Water

Fever Tree Ginger Beer

Golden State "mighty Dry" Cider

Beck's (non-Alcoholic)

Omission Lager

gluten free

Golden State "mighty Dry" Cider
Equator Espresso
We use Equator Organic Coffee Company
Espresso

Americano

Iced Americano

Latte

Mocha

Salted Caramel Latte
Local White Wines by The Bottle
Sparkling Wines

Gloria Ferrer "blanc De Noirs"

California, NV

Kenwood Vineyards "yulupa Cuvee Brut"

California, NV

Rosé & White Blends

Claypool Cellars "purple Pachyderm"

Rose of Pinot Noir, Sonoma Coast, 2018

Engarde Winery

Rose of Pinot Noir, Sonoma Coast, 2018

Spann Vineyards

GSM Blend. Sonoma Valley, 2017

Deerfield Ranch "white Rex"

North Coast, 2013

Spann Vineyards "Yin-Yang"

North Coast, 2015

Sauvignon Blanc

Macleod Family Vineyards

Indian Springs Ranch, Sonoma Valley, 2017

Ledson Winery & Vineyards

Russian River Valley, Sonoma County, 2016

Chardonnay

Kunde Family Estate

Magnolia Lane, Sonoma Valley, 2017
Local Red Wines by The Bottle
Merlot

Paradise Ridge Winery

Russian River Valley, 2014

Zinfandel

Macleod Family Vineyard

Sonoma Valley, 2015

St. Anne's Crossing

Black Oak Vineyard, Dry Creek Valley, 2015

Cabernet Sauvignon

Lake Family

Madrone Ridge, Clarksburg, 2016

Muscardini Cellars

Madrone Ridge, Moon Mountain, 2014

Malbec

St. Anne's Crossing

Sonoma Valley, 2013

Syrah

Ashton Vineyards

Sonoma Valley, 2005

Idle Vineyards

KickRanch Vineyard, Sonoma County, 2013

Pinot Noir

Westwood Estate Winery

Annadel Gap, Estate Grown. Sonoma County, 2015

La Rochelle

Santa Lucia, 2015

Claypool Cellars "Purple Pachyderm".

Sonomoa Coast, 2014

Shone Farm
Wine By The Glass
Kenwood Sparkling

Gloria Ferrer Blanc De Noirs

Ledson Sauvignon Blanc

Macleod Sauvignon Blanc

Kunde Chardonnay
Palooza Cocktails
Our Artisan Cocktails focus on Locally Sourced Spirits and Ingredients.
Lemmy Drop

Solano Vodka, Fresh Squeezed Pomegranate, Simple, Fresh Squeezed Lemon Juice, Candied Rim.

Rye Not

Templeton Rye, Muddled Blackberry, Lemon, Amaro Nonino, Soda.

I Don't Want No Shrubs

Solano Vodka, Pear Shrub, Creme de Violette, Lemon, Soda.

We Got the Beet

Kraken Spiced Rum, Beet Shrub, Ginger Beer, Lime, Orange Bitters.

Cutecumber Patch

Prohibition Gin, St. Germaine Elderflower, Agave, Lime Juice, English Cucumber.

Spice Invaders

Mi Campo Tequilia, Blackberry Shrub, Lime, Agave, Jalapeno, Mezcal, Candied Rim.

The Frisky Sour

Hookers House Bourbon, Lime, Lemon, Passion Fruit Liqueur.

Don Quixote

Cazadores Reposado, Basil, Agave, Lime, Orange.