Main content starts here, tab to start navigating
Menus
Slide 1 of 5
Slide 2 of 5
Slide 3 of 5
Slide 4 of 5
Slide 5 of 5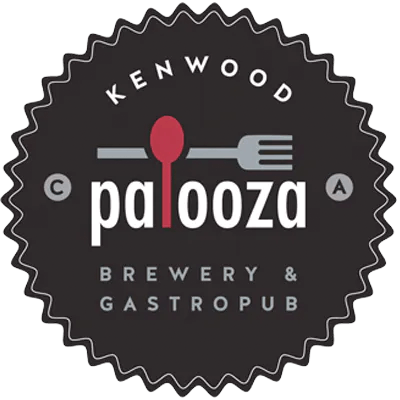 OPEN FOR INDOOR DINING AND OUTDOOR DINING ON OUR HEATED PATIO.
FULL SERVICE RESTAURANT WITH A FULL BAR
Call 707-833-4000 to place your order
Menu Items are not guaranteed.
Prices are not guaranteed
20% gratuity add to all parties of 6 and over
Download PDF
Small Plates
Chicken Wings

Buffalo & Blue | Ghost Chili | Spicy House BBQ

$14

House Made Fried Pickles

House Made Pickles, Beer Battered, Fried, Served with Malt Vinegar Aioli.

$12

Brussels Sprouts

Parmesan, Roasted Garlic, Smoked Paprika, Garlic Aioli.

$12

Mozzarella Balls

House Made Mozzarella, Smoky Ranch.

$12

Ahi Poke Nachos

Crispy Wonton, Cucumber Salad, Sriracha Aioli

$18

House Made Potato Chips

$4.50

Fish Tacos

beer battered cod, red bell peppers, grilled onions, pico de gallo, cabbage, Suzette secret sauce

$18
Plates
Fish & Fries

beer battered cod, french fries, malt vinegar aioli.

$20

House Smoked BBQ Ribs

pork baby back ribs. spicy house made bbq sauce, french fries, coleslaw.

1/2 Rack $26

Full Rack Double Sides $44

Pan Seared Salmon Risotto

wild mushrooms, 7oz salmon fillet, garlic white wine caper beurre blanc

$30

Lemon Roasted ½ Chicken

Roasted Rocky Jr. Chicken, Mashed Potatoes, Seasoned Vegetables.

$24

Braised Beef Short Rib

creamy polenta, green beans.

$24

Adult Lobster Mac

lobster claw & knuckle, parmesan and manchego cheese bread crumbs.

$28
Salads
Falafel Patty $5 | Grilled Prawns $8 | Grilled Salmon $14 | House-Smoked Salmon 7 | Grilled Chicken $4
Add Protein

Hamberger Patty $7

Chicken $7

Pan Seared Salmon $16

Falafel Patty $6

$0

Apple Spinach Salad

Grilled Radicchio, Warm Goat Cheese, Sliced Almonds, Sliced Apples, Spinach, Sweet Poppy Seed Dressing.

Full $14

Half $8

Shredded Kale

Lemon Vinaigrette, Romano Cheese, Pepitas, Apple.

Full $14

Half $8

Caesar

Romaine Lettuce, Garlic Croutons, Anchovies, Parmesan, House Caesar Dressing.

Full $14

Half $8

Asian Chicken Salad

Grilled Chicken, Cabbage, Carrots, Crispy Noodles, bell peppers, mandarin oranges, peanuts, Poppy Seeds

Full $19

Half $11
12" Wood Fired Pizza
Ask about our gluten-free, cauliflower crust option.
Margherita

Fresh House-Made Mozzarella, Marinara, Sliced Roma Tomatoes, Fresh Basil

$20

Veggie Delight

Bell Peppers, Spinach, Mushroom, Artichoke Hearts, Marinara, Palooza Cheese Blend

$20

Funguy

House Pork Sausage, Marinara, Fresh House Mozzarella, Shiitake Mushrooms.

$20

Meat Lovers

Ground Beef, House-Made Sausage, Pepperoni, House Marinara, Palooza Cheese Blend.

$20

Garlic Chicken

Grilled Chicken Breast, Caramelized Onions, Rosemary, Garlic Cream Sauce

$20

The Mahalo

Spicy BBQ Sauce, Pulled Pork, Jalapeño, Red Onion, Pineapple, Palooza Cheese Blend.

$20

Cheese Pizza

Hand made dough, tomatoes, house made mozzarella cheese, marinara

$17
Specials
BBQ Oysters temporarily off of the menu

BBQ Oysters BBQ Sauces Rockefeller While Supplies Last

3 Oysters $9

6 Oysters $18

12 Oysters $33

Soup of the day

$6
Burgers
Choice chuck & brisket. All burgers served with french fries.
Fries Choices

Truffle | Garlic | Ghost | Greek

$2 add on

ADD: Bacon or Fried Egg or Grilled Onions

$2 add on

SUB: Beyond Burger "Meatless Patty" | Falafel Patty

$3

Brie and Bacon Burger

Brie, Caramelized Onions, Bacon, Apple Aioli.

$18

Blue Cheese & Bacon Burger

Blue Cheese, Caramelized Onions, Bacon.

$18

Classic Burger

Thousand Island, House Made Pickles, Lettuce, Red Onion, Tomato, Cheddar.

$18

Lamb Burger

1/4 lb lamb, red onion, Tzatziki sauce, jack cheese, arugula on a Racer Five Bun served with Greek Fries (lemon juice, oregano and Feta Cheese) Call and verify availability

$21
Sandwiches & Wraps
Served with House Made Chips.
Chipotle Chicken Sandwich

rocky chicken breast, pepper jack cheese, tomato, red onion, lettuce, and chipotle aïoli on a racer five bun, served with house made chips

$16

Adult Grilled Cheese

Carneros Caves Manchego cheese, Smoked Gouda, Arugula, Bacon, Quince Paste, Multi-Grain Bread. Served with house made chips.

$16

Pulled Pork Sandwich

Braised Pork, Coleslaw, House Made Spicy BBQ Sauce. Served with house made chips

$16

Smoked Pastrami Sandwich

House Smoked Pastrami, Swiss Cheese, Sautéed Cabbage, Stone Ground Mustard, Rye Bread. Served with house made chips

$16

Lobster Roll

Garlic Toasted Bun, Lobster Claw and Knuckle, Palooza Slaw, served with house made chips

$28

Falafel Wrap

House Made Falafel, House Tzatziki Slaw, House Hummus, Pickled Red Onions, Tomatoes, Spinach Tortilla. Served with Greek Fries (lemon juice, feta cheese and Oregano)

$18

Chipotle Chicken Wrap

Chipotle Spiced Chicken, Mixed Greens, Tomato, Jack Cheese, Red Onion, Chipotle Aioli, Spinach Tortilla (Spicy). Served with house made chips.

$16
Hot Dogs
Palooza's story all began with a hot dog cart and a dream | Vienna beef brisket hot dogs served on a poppy seed bun with house-made chips.
Chicago Dog

Mustard, Tomato, Onion, Neon Green Relish, Pickle Spear, Sports Pepper, Celery Salt.

$13

Chili Cheese Dog

Beef Chili, Cheese, Diced Onion, Mustard, Poppy Seed Bun.

$13
Milkshakes & Desserts
Milkshakes

16oz, Vanilla, Salted Caramel, or Chocolate, Strawberry with in season

$7

Deep Dish Cookie

Warm Chocolate Chip Cookie Topped With Chocolate Ganash, Vanilla Ice Cream, Sea Salt

$10

Brownie Sundae

Warm House Made Brownie, Caramel, Chocolate Sauce, Chocolate and Vanilla Ice Cream

$10

Pancho's Bread Pudding

Cranberries, Caramel, Vanilla Ice Cream

$10

Affogato

Equator Espresso Over Vanilla Ice Cream

$6
KIDS MENU
Kids menu is for kids 12 and under! We reduce the price for our quality food just for the kids.
Chicken Strips with Fries

$9

Grilled Cheese with Fries

$9

Burger and Fries

$9

Cheese $2

Tomatoes $1

Pickles $1

Lettuce $1

Sub Salad $2

Hot Dog with Fries

$9

Cheese $2

Chili $4

onions $0.50

Relish $1

Mac and Cheese

$9

Fish and Chips

$11
MERCHANDISE
Blankets/Red

$8

Palooza T-shirts/Mens Black

Call or available sizes

$15

Palooza Womens T-Shirt, Black

$15

Palooza Bartender Shirt Black

Button up, Collared Shirt

$35

Palooza Wool Flat Bill Hat

$18

Black Round Bill Hat

$18

Gray Flat Billed Hat

$18

Pullover Hoodie

Runs True to Size

$40
Slide 1 of 10
Slide 2 of 10
Slide 3 of 10
Slide 4 of 10
Slide 5 of 10
Slide 6 of 10
Slide 7 of 10
Slide 8 of 10
Slide 9 of 10
Slide 10 of 10
We are offering beer, wine and cocktails to go. Because... it's fun and it's legal right now (thanks California!). BEER available by the growler and pint, WINE by the bottle and glass COCKTAILS in regular and 32 oz portions, just add ice. Must be 21+ and must order with food.
Non alcoholic and Espresso drinks!
Don't miss our new dessert cocktail menu!
Palooza Brews on Tap
Please view Beer Boards or ask your server for today's Local Draft Beer Selections
Palooza Nuclear Hiption IPA 6.7%ABV

House Brewed IPA

$7

Palooza Poppin' Pils 4.7% ABV

House Brewed American Lager

$7

Palooza Belgian Golden Ale 7% ABV

$7

Palooza Marzen in Place 5.2% ABV

$7

North Coast Old 38 Nitro Stout 5% ABV

$7

Palooza Pineapple Seltzer 5% ABV

$7

64 oz Growler of Our Fresh House Brewed Beer

$38

Beer Sampler

Come and Enjoy three three ounce samples of any of our house beers.

$10

64oz Growler Refill of our House Beer

$16
32oz COCKTAILS for $32 Call to find out our current drinks avaialble
5 drinks in one to go, just add ice! Call Palooza at 707-833-4000 ext 1 to find out our available drinks
Palooza FALL Cocktails
Our Artisan Cocktails focus on Locally Sourced Spirits and Ingredients. All shrubs and syrups made in house
STRAWBERRY FIELDS

Ketel One, Strawberry Shrub, Fresh-Made Lemonade

$12

SONOMA SOUR

Bulleit Rye, Lemon Egg-white, and a Pinot Noir Floater

$12

THEM APPLES

Captain Sliced Apple, Cinnamon, Whiskey, Fever-Tree Ginger Beer, Angostura Bitters

$12

CLOVER CLUB

Tangueray, Raspberry Syrup, Lemon, Egg-white

$12

TAMARIND FASHIONED

Glenmorangie Scotch, Tamarind, Orange Bitters, Simple Syrup

$12

ROCKING CHAIR

El Viejo Mezcal, Blackberry Shrub, Lime, Jalapênos, Agave

$12

MIDNIGHT IN JALISCO

Silver Tequila, Triple Sec, Cranberry Juice, Pomegranate Puree, Lime

$12

CUCUMBER SPRITZ

Gin, Cucumber, Lime, Mint, Aperol, St. Germaine, Seltzer

$12

Palooza Frolooza

Call to find our current flavors

$10

Palooza Frolooza

Call to find our current flavors

$10
DESSERT COCKTAILS
Enjoy a night cap and dessert all in one!
CAPTAINS ORDERS

Captain Morgan, flying Goat Espresso, Orange Juice, Pumpkin Purée

$12

ITALIAN TRUFFLE

Flying Goat Espresso, Frangelico, Chambord, Crème de Cacao, Served Hot with Whipped Cream

$12

IRISH COFFEE

Jameson, Flying Goat Espresso, Served Hot with Whipped Cream

$12

WHITE PUMPKIN

Ketel One, Pumpkin Cream, Kahlua, Served Cold with Whipped Cream

$12

TAMARIND TODDY

Bulleit Bourbon, Hot Water, Tamarind, Cinnamon

$12
DESSERT WINE
VJB Chardonney Port

Bottle $46
Local White Wines by The Bottle
Sparkling Wines

Gloria Ferrer "Private Cuvée Brut"

California, NV

Bottle $46

Chandon Blanc De Pinot Noir

Bottle $44

Rosé & White Blends

Fathia Winery, Rosé of Pinot Noir

2020 Russian River Valley

Bottle $48

SAUVIGNON BLANC

Kunde Family Estate, 2020

Sonoma County

Bottle $38

Ledson Winery & Vineyards

2017 Russian River Valley, Sonoma County

Bottle $36

St Francis Winery, Sauv Blanc 2019 Sonoma County

Bottle $38

Fathia Winery, Sauv Blanc 2019 Russian River Valley

Bottle $48

Chardonnay

Robledo Winery, Chardonnay 2015

Bottle $48

St. Francis Winery, Chardonnay 2019 Sonoma County

Bottle $32

La Rochelle Winery, 2015

Bottle $38

Poseidon Vineyards, 2017 Carneros Napa Valley

Bottle $38

Kunde Family Winery, 2018 Sonoma Valley

Bottle $38

Ferrari Carano, 2019 Sonoma County

Bottle $48
LOCAL RED WINES BY THE BOTTLE
RED BLEND

Spann Vineyards

Betsy's Bachacher Blend

$32

Spann Vineyards "Mo Zinn"

Sonoma Valley

Bottle $38

Paradise Ridge Winery, The Posse 2011

Russian River Valley

Bottle $65

Lasseter Family Winery "Paysage" 2013

Sonoma Valley

Bottle $80

Imagery Winery, Sangiovese 2016

Sonoma Valley

Bottle $80

Enkidu Humbaba 2017 and 2018

Sonoma Valley

Bottle $59

Pinot Noir

La Rochelle Wine, Pinot Noir 2016

Santa Lucia

Bottle $38

Claypool Cellars "Purple Pachyderm" Pinot Noir 2014

Sonoma Coast

Bottle $62

La Rochelle "Po.lyph.o.ny" Pinot Noir

Blend of three Pinot Noir Varietals, California

Bottle $399

Anaba Wines, Pino Noir 2015

Sonoma Coast

Bottle $48

PINOT MEUNIER

La Rochelle 2016 Vintage

Sonoma Coast

Bottle $40

ZINFANDEL

Spann Vineyards, Zin Blend 2018

Bottle $38

Ty Canton Vineyards, Zin Blend

2016 Entycement, Sonoma County

Bottle $58

CABERNET

De Loach Winery, Cabernet

Bottle $32

Kendall Jackson Grand Reserve, 2018

Sonoma County

Bottle $48

Fathia Winery, 2014 Sonoma County

Bottle $55

Ty Caton, Winemaker's Cuvee, 2017, Sonoma County

Bottle $42

PETIT VERDOT

Paradise Ridge Winery, Petit Verdot 2011

Bottle $65
Wine By The Glass
La Rochelle Winery Pinot Noir

Glass $11

Spann Vineyard Red Blend

$8

De Loach Winery Cavernet Sauvignon

Glass $8

Kendall Jackson Grand Reserve Cabernet Sauvignon

2018 Sonoma County

Glass $14

Enkidu Winery, Humbaba Red Blend

Glass $15

Spann Vineyard, Mo Zin

Glass $11.50

Chandon Blanc De Pinot Sparkling

Glass $12

St Francis Winery, Sauv Blanc

2019 Sonoma Valley

Glass $11

Ledson Winery, Sauv. Blanc

2017 Russian River

Glass $11

Faithia Winery, Rosè of Pinot Noir

2020 Russian Valley

Glass $13

St. Francis Winery, Chardonnay

2019 Sonoma Valley

Glass $8

Ferrari Carano winery, Chardonnay

2019 Sonoma County

Glass $13
Bottled and Canned Alcoholic Drinks
Golden State "mighty Dry" Cider

$7

Golden State "mighty Dry" Cider

$7

Goat Rock Cider Company, Dry Cider

6.9% ABV, Gulen Free, No Added Sulfates

$8

gluten free

Goat Rock Cider Company, Rose` Cider

Gluten Fee, 6.9% ABV, No Added Sulfates

$8

gluten free

Goat Rock Bramble Cider (Can)

$8
Drinks
House Made Syrups & Shrubs
Fancy Lemonades

( Elderflower, Blackberry, seasonal fruit)

$6

San Peligrino Sparkling Water

Fever Tree Ginger Beer

Heineken Zero

Apple Juice

Ice Tea

Pepsi

Diet Pepsi

Sierra Mist

Orange Juice 10oz

Ginger Ale
Equator Espresso
We use Barking Dog Coffee Company
Espresso (Flying Goat Coffee)

Americano

Iced Americano

Latte

Mocha

Salted Caramel Latte

Milk Shakes

Chocolate, Salted Carmel, Strawberry (seasonal), Vanilla

$7

dairy
Slide 1 of 11
Slide 2 of 11
Slide 3 of 11
Slide 4 of 11
Slide 5 of 11
Slide 6 of 11
Slide 7 of 11
Slide 8 of 11
Slide 9 of 11
Slide 10 of 11
Slide 11 of 11